Donate
Can you Help?
My role with Meninadança in Brazil is on a voluntary basis, which means I am purely reliant on sponsorship from people like you taking an interest in the work I'm doing and supporting me and the project financially.
My plan and hope is to stay in my role for at least the next 18 months however this is totally dependent on the financial support I receive. Without the financial support I won't be able to stay in Brazil contributing to the work of Meninadança and bringing hope into the lives of extremely vulnerable young girls in Medina and across Brazil.
Your money would go towards my day to day living costs, enabling me to stay in Brazil and teach dance to these amazing young girls. You can also pledge to buy particular items that would benefit the girls and the Pink House such as new resources, dance shoes, tracksuits, etc.
Whatever the amount and whether it's a one off payment or on a monthly basis no donation or sponsorship goes unnoticed or is too little – I am hugely thankful for anything you can afford to contribute. My promise to you is that I will continue to keep you updated on the progress of the girls and my work here so you can see exactly how your money is making a difference.
Donate
Donations can be made safely and quickly using Paypal or Just Giving, if you don't have a Paypal account payments can still be made using credit and debit cards.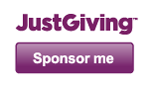 Thanks To Sponsors
I would like to show my appreciation to my current sponsors who are supporting me monthly or have given one off donations. Friends, family and past employers; without such generosity I wouldn't have even made it to Brazil and got this far, so thank you very much! I cannot express enough gratitude and gratefulness towards you.
I'd also like to thank Mizotion Creative for the blog and continued technical support.
Contact Me
If you have any questions about sponsorship and donations or my work in Brazil and Bolivia fill in the form below and I'll do my best to respond quickly
Contact the Charity
Due to the nature of Meninadança's work and the vulnerability of the girls I'm working with I can't be explicit in the information I give publicly.
However if you would like further information on sponsorship or specifics on my work please contact me directly or check out the Meninadança facebook page, twitter and website for more specific information on the charity.